Message from the Director​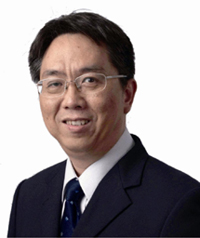 Welcome to the Research Centre for Translation (RCT) and to our new website.
From a modest beginning in 1971, RCT has come a long way in promoting the translation of Chinese literature and translation studies. Thanks to my predecessors and colleagues at the Centre, and more importantly, the support and assistance from translators, scholars and friends all over the world, we have made remarkable achievements over the years.
Since 1973, the Renditions journal has been published by RCT to promote the dissemination of Chinese literature in the English world. In 1997, the Stephen C. Soong Translation Studies Memorial Awards were launched, giving recognition to the outstanding works of many talented academics in Chinese Translation Studies. In the last decade, we have significantly increased our activities in Translation Studies. We have organized a series of events, including Young Researchers' Conferences, summer schools, biennial international conferences, and many other symposiums and workshops. These have attracted scholars from across the world to present research outcomes and exchange ideas. 2021 was the year that RCT celebrated an important milestone: its 50th anniversary. Despite the COVID-19 pandemic, we were able to share the joy of celebration by organizing 12 online lectures by renowned scholars worldwide.
In terms of publication, RCT has managed several projects in addition to the flagship journal, the Renditions Paperbacks series, and Renditions Books series. In 2011, to mark RCT's 40th anniversary, the three-volume Towards a History of Translating was compiled, showcasing outstanding translations as well as research articles by distinguished translators and scholars. Eight issues of Studies in Translation History (Fanyishi yanjiu) were published in the last decade, making it the first journal in the world devoted solely to the study of Chinese translation history. Together with the launch of two book series, the "Studies in Translation History" book series (Fanyishi yajiu luncong) and "Asian Translation Traditions Series," RCT has established itself as a leading research centre for Chinese translation history. To nurture a new generation of scholars, RCT will be launching the "Young Researchers' Studies in Translation History" book series. As the world moves towards electronic publishing, we are exploring the possibility of developing innovative digital publications. More details on the various projects will be announced in due course.
I believe in the importance of building a strong academic community that stimulates vigorous exchange of ideas in the discipline. In 2009, RCT began to appoint Honorary Senior Research Fellows, Research Fellows, and Research Associates. Eminent researchers from mainland China, Taiwan, Singapore, Japan, Canada, the US and the UK have provided invaluable support and advice to us in these capacities. Close collaborations on research projects have also been initiated. We have recently introduced a visiting fellowship scheme to invite both experienced and budding scholars to RCT to conduct independent and collaborative research. We have also begun working on building closer links with other research centres and institutes of translation studies. It is our aim to become an intellectual hub for scholars and talents in the field of Translation and Translation Studies. As you browse our new website, I hope you will discover new information and ideas that inspire you to join our activities and become part of our progression.
This year, RCT is commemorating its 52nd anniversary. We have more exciting events lined up and I cordially invite all our friends and partners to join us in them. With your support and participation, I trust that the Centre will take further strides towards more exciting endeavours.
Sincerely,
Lawrence Wang-chi Wong
Director
Research Centre for Translation